Applying for a school place for September 2021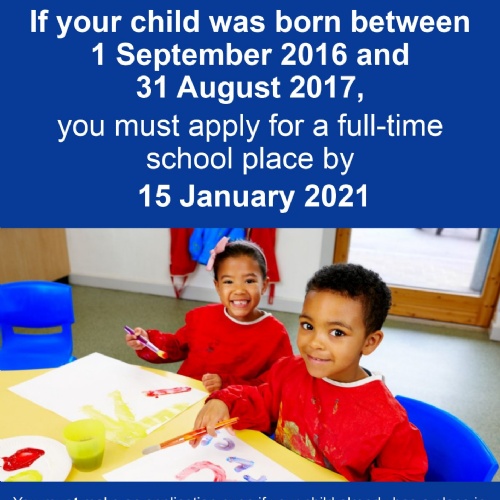 November 2020 - Primary School Applications for 2021
Was your child born between 1 September 2016 and 31 August 2017? If so, it's time to apply for their full time school place for the 2021/2022 school year.
The closing date for applications is Friday 15 January 2021 at midnight.
To make your application and for help making important decisions regarding your application please visit www.suffolk.gov.uk/admissions
The online admission process is quick, safe and simple and you will receive an automatic acknowledgement to confirm that your application has been received.
If you have any questions, please contact the School Admissions Team on 0345 6000981, or the school office on 01502 723137.